Organization Resources in Cold Storage Facilities and their Relations with the Implementation of Environmental Sustainability Strategies: the Marfrig Alimentos S.A. Group case
Abstract
The aim of the paper is to specify, according to the classification used by Barney (1991) and Hall (1992), the tangible and intangible resources used by an organization to establish its environmental strategies. The study was carried out in corporation Seara Marfrig, which includes the poultry and pork division of the Marfrig Alimentos S.A. Group and is responsible for managing brands Seara, Mabella, DaGranja, Pena Branca, and has 30 plants located in various states of Brazil. As to the approach, this research work is focused on the qualitative aspect and uses the technique of semi-structured interviews and secondary collection of data from the company website. As for the procedures, it is classified as a case study. It was found that there is a predominance of intangible resources that are mobilized to enable the environmental strategy. Other features considered essential in this context of analysis and which were mentioned by respondents consist of culture, reputation, intellectual capital, knowledge, innovation, quality, reputation, brand, and finances. We conclude that the resources with value and rarity are capable of replication, but throughout a longer period of time and are linked to the culture and organizational routines specific to the company. Therefore, the contribution of this research is – from a monitoring exercise in an organization of the cold storage industry – a better understanding of the relations between the use of its resources and the implementation of environmental strategies in companies.
Key words: Environmental strategy. Resource-based-view. Tangible and intangible resources.
Keywords
Environmental strategy. Resource-based-view. Tangible and intangible resources.
DOI:
https://doi.org/10.7819/rbgn.v14i43.978
Article Metrics
Metrics powered by PLOS ALM
Av. da Liberdade, 532 - São Paulo - SP Brasil Cep. 01502-001 Tel. 55 11 3272-2340

 The RBGN adopts the Creative Commons licens 
CC-BY Creative Commons Attribution 4.0
The RBGN has the financial support from Fundação Escola de Comércio Álvares Penteado - FECAP and development agencies Conselho Nacional de Desenvolvimento Científico e Tecnológico - CNPq and Coordenação de Aperfeiçoamento de Pessoal de Nível Superior – CAPES.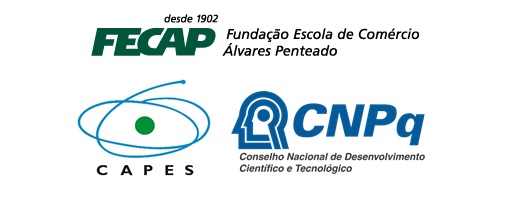 Desenvolvido por: