The Effects of Voting Ownership Concentration on Social and Environmental Disclosure: Empirical Evidence from Brazil
Abstract
Purpose – This study aims to analyze the effects of voting ownership concentration on the social and environmental disclosure of Brazilian companies in their Annual Financial Statements.
Design/methodology/approach – Econometric models were estimated considering a sample of 1,252 annual observations of 252 companies in the period 2010-2014, and the social and environmental disclosure was measured through a lexical analysis performed by counting 75 words and key expressions related to social and environmental practices.
Findings – Our findings suggest that the social and environmental disclosure of Brazilian companies is positively correlated with their voting ownership concentration. In addition, if the company is listed in the Corporate Sustainability Index or if it is in a potentially aggressive industry with respect to the environment, this also positively contributes to a higher degree of social and environmental disclosure.
Originality/value – Our study contributes to the literature on social and environmental disclosure and its association with ownership structure by providing evidence in an emerging market characterized by a high concentration of control.
Keywords
Social and Environmental Disclosure, Voting Ownership Concentration, Determinants.
DOI:
https://doi.org/10.7819/rbgn.v21i5.4026
Article Metrics
Metrics powered by PLOS ALM
Av. da Liberdade, 532 - São Paulo - SP Brasil Cep. 01502-001 Tel. 55 11 3272-2340

 The RBGN adopts the Creative Commons licens 
CC-BY Creative Commons Attribution 4.0
The RBGN has the financial support from Fundação Escola de Comércio Álvares Penteado - FECAP and development agencies Conselho Nacional de Desenvolvimento Científico e Tecnológico - CNPq and Coordenação de Aperfeiçoamento de Pessoal de Nível Superior – CAPES.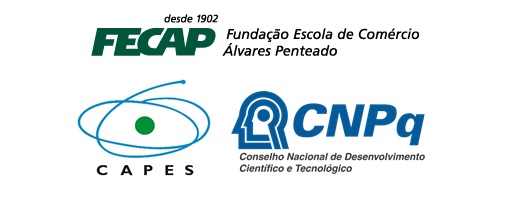 Desenvolvido por: