Behavioral Finance: a comparative study using the prospect theory at the undergraduate course in accountancy
Abstract
The objective of this study was to replicate the research conducted by Kahneman and Tversky (1979), seeking to verify students in Accounting from a public university and two private colleges in the evolution of rational decision-making process over the period and also the influence of gender to issues related to losses and risk exposure. To achieve the objective, we used a field survey, through questionnaires; the original model proposed by the authors cited above. Simultaneously, there was a comparison between the results obtained from the research of precursors and other authors who also replicated this research in the Brazilian context in regard to the effects studied (certainty effect, isolation and reflection). The results indicated that there is no influence of developments in rational decision-making process, we have observed that the position of the pupil in the course does not change the way they perceive the risk or the intensity of aversion to losses. It was also observed that the gender of the respondents influences the decision-making risk, because the females have a stronger aversion to risk than men. Finally, while comparing the results in the current study with results from other authors, it was found that these were very similar and that the behavioral aspects studied are little influenced by cultural biases and rational.
Key words: Modern finance. Behavioral finance. Prospect theory.
Keywords
Modern finance. Behavioral finance. Prospect theory.
DOI:
https://doi.org/10.7819/rbgn.v11i33.432
Article Metrics
Metrics powered by PLOS ALM
Av. da Liberdade, 532 - São Paulo - SP Brasil Cep. 01502-001 Tel. 55 11 3272-2340

 The RBGN adopts the Creative Commons licens 
CC-BY Creative Commons Attribution 4.0
The RBGN has the financial support from Fundação Escola de Comércio Álvares Penteado - FECAP and development agencies Conselho Nacional de Desenvolvimento Científico e Tecnológico - CNPq and Coordenação de Aperfeiçoamento de Pessoal de Nível Superior – CAPES.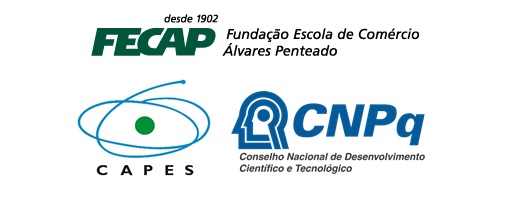 Desenvolvido por: