The Influence of Corporate Governance on the Mitigation of Fraudulent Financial Reporting
Abstract
Purpose – This study analyzes the influence of the corporate governance structure in terms of mitigating the likelihood of fraudulent financial reporting (
FFR) by firms in Brazil. 
Design/methodology/approach – For this, we analyze the data of 314 publicly traded companies to estimate the likelihood of bankruptcy and the possibility of earnings manipulation, for subsequent identification of 
FFR. 
 Findings – Our results show that in 5.5% of cases there is an indication that 
FFR is likely, bankruptcy is predicted in 16.9% of cases, and the likelihood of earnings manipulation is identified in 17.7%. The corporate governance structure of the firms influences FFR mitigation, either directly or indirectly by reducing the chances of bankruptcy or earnings manipulation. We note that board-related governance practices are more effective against predicted bankruptcy, and audit-related practices are more related to reducing earnings manipulation. 
Originality/value – The main contributions of this study lie in it identifying the probabilities of reporting fraud, bankruptcy, and earnings manipulation for companies in Brazil, as well as it verifying that corporate governance has been effective in mitigating these problems, either directly or indirectly. Thus, this information is useful for investors and regulators in this market. 
Keywords
Insolvency; Financial Reports; Frauds; Corporate Governance.
DOI:
https://doi.org/10.7819/rbgn.v22i1.4039
Article Metrics
Metrics powered by PLOS ALM
Av. da Liberdade, 532 - São Paulo - SP Brasil Cep. 01502-001 Tel. 55 11 3272-2340

 The RBGN adopts the Creative Commons licens 
CC-BY Creative Commons Attribution 4.0
The RBGN has the financial support from Fundação Escola de Comércio Álvares Penteado - FECAP and development agencies Conselho Nacional de Desenvolvimento Científico e Tecnológico - CNPq and Coordenação de Aperfeiçoamento de Pessoal de Nível Superior – CAPES.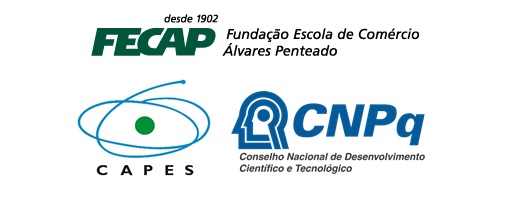 Desenvolvido por: