Social Innovation in Brazilian Social Entrepreneurships: A Proposed Scale for its Classification
Abstract
Purpose – Social entrepreneurship and social innovation have attracted particular attention from policy makers, academics, and practitioners since the year 2000. As this area of knowledge is still incipient in the present literature, this study aims to develop and validate a scale to understand how social entrepreneurs identify social innovations generated by their entrepreneurships. 
Design/methodology/approach – In order to validate the scale, we applied it to 264 social enterprises in the 27 confederative units of Brazil. The statistical techniques used, besides the descriptive analysis of frequencies and central tendency and variability measures, were exploratory and confirmatory factor analysis. 
Findings – The results point to a validated scale consisting of 23 items that classify and identify social innovations of the product, organizational, and marketing types, and of incremental, disruptive, and institutional depths. 
Originality/value – The contribution to the understanding lies in the fact that the scale may stimulate social entrepreneurs or new entrants to better allocate their resources or their attention to certain types of social innovations in order to achieve better results for their entrepreneurships.   
Keywords
Social innovation, scale, social entrepreneurships
DOI:
https://doi.org/10.7819/rbgn.v22i1.4037
Article Metrics
Metrics powered by PLOS ALM
Av. da Liberdade, 532 - São Paulo - SP Brasil Cep. 01502-001 Tel. 55 11 3272-2340

 The RBGN adopts the Creative Commons licens 
CC-BY Creative Commons Attribution 4.0
The RBGN has the financial support from Fundação Escola de Comércio Álvares Penteado - FECAP and development agencies Conselho Nacional de Desenvolvimento Científico e Tecnológico - CNPq and Coordenação de Aperfeiçoamento de Pessoal de Nível Superior – CAPES.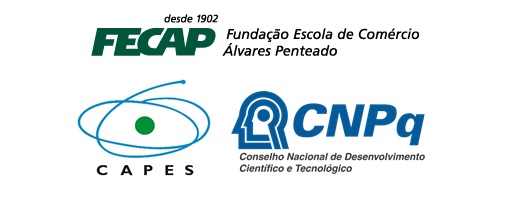 Desenvolvido por: