Income Tax of Portuguese Listed Companies in Financial and Corporate Social Responsibility Reports
Abstract
Purpose – The purpose of the study was to evaluate reporting for income tax from a social responsibility perspective. Specifically, the research aims to ascertain the relationship between various aspects of income tax disclosure, namely its extent, effective tax rate and reporting for tax in corporate social responsibility reports, and various factors such as size, profitability, leverage and sector.
Design/methodology/approach – Data collected from financial and corporate social responsibility reports covering the 2010-2014 period of entities included in the Portuguese Stock Index (PSI) 20 were used to build two indices. Using the logistic regression technique to assess the data gathered for two models, the indices were used as the dependent variables within the first model, and the effective tax rate was used in the second one. Size, profitability, leverage, sector and the effective tax rate were chosen as independent variables.
Findings – The findings demonstrate the existence of a relationship between disclosure indices and size (positive), leverage (negative) and sector (negative). For the effective tax rate, only sector revealed a significant positive relationship.
Originality/value – The study contributes to the relatively novel idea of viewing income taxes as a matter of corporate social responsibility, by focussing on reporting. To the best of the authors' knowledge, the study is unique in analysing the data collected from the corporate social responsibility perspective.
DOI:
https://doi.org/10.7819/rbgn.v21i3.4009
Article Metrics
Metrics powered by PLOS ALM
Av. da Liberdade, 532 - São Paulo - SP Brasil Cep. 01502-001 Tel. 55 11 3272-2340

 The RBGN adopts the Creative Commons licens 
CC-BY Creative Commons Attribution 4.0
The RBGN has the financial support from Fundação Escola de Comércio Álvares Penteado - FECAP and development agencies Conselho Nacional de Desenvolvimento Científico e Tecnológico - CNPq and Coordenação de Aperfeiçoamento de Pessoal de Nível Superior – CAPES.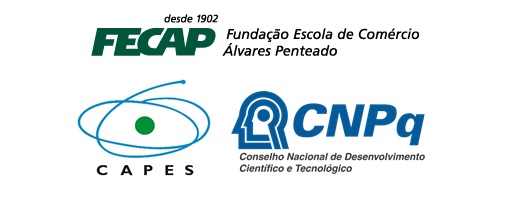 Desenvolvido por: