Can accounting-based and market-based indicators predict changes in the risk rating of brazilian banks?
Abstract
Purpose – This work aims to analyze whether market indicators, in complementarity to accounting indicators, have the ability to anticipate changes (upgrades or downgrades) in the assessments of risk rating (rating) of banks in Brazil.
Design/methodology/approach – We used information based on the merger of two databases, Economatica and Standard & Poor's/Fitch, from 2010 to 2014, and linear regressions based on probit models.
Findings – Our results show that market-based indicators as Sovereign Risk and GDP growth, together with accounting-based indicators as asset quality, liquidity, risk, capital and profitability, have predictive power for risk rating changes of banks in Brazil. The results still show that the market did not price changes in Brazilian banks' ratings in windows ending in the event date. Such evidence suggest that Sovereign Risk and economic-systemic factors can be used to proxy for risk in volatile markets with high uncertainty. 
Originality/value – Unlike in developed countries, the Brazilian stock market, young and not very representative of the economy, was not able to anticipate changes in the banks' rating. This study anticipates information to investors who aid in the decision to buy, hold or sell securities, and signals that the financial system is more susceptible to macroeconomic shocks in unstable economies.
Keywords
Rating; Accounting Indicators; Market Indicators, Banking Industry.
DOI:
https://doi.org/10.7819/rbgn.v21i1.3968
Article Metrics
Metrics powered by PLOS ALM
Av. da Liberdade, 532 - São Paulo - SP Brasil Cep. 01502-001 Tel. 55 11 3272-2340

 The RBGN adopts the Creative Commons licens 
CC-BY Creative Commons Attribution 4.0
The RBGN has the financial support from Fundação Escola de Comércio Álvares Penteado - FECAP and development agencies Conselho Nacional de Desenvolvimento Científico e Tecnológico - CNPq and Coordenação de Aperfeiçoamento de Pessoal de Nível Superior – CAPES.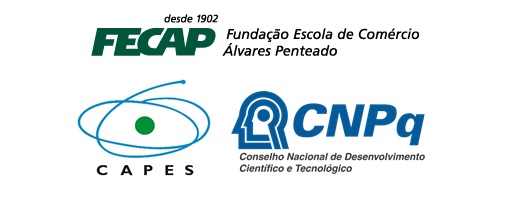 Desenvolvido por: