Chronic Regulatory Focus: Resist impulse consumption or let it happen?
Abstract
Purpose – The central objective of this research was to analyze the
moderating role of chronic regulatory focus in impulse consumption
when individuals are exhausted of self-control energies (ego depletion).
In addition, we sought to examine the relationship between regulatory
adjustment and the affective and cognitive processes of impulse decision
making.

Design/methodology/approach – The study was performed through
an experiment. Data analysis was done using the Johnson-Neyman
floodlight technique, which is recommended when the independent
variable is continuous, so as not to transform it into a dichotomous
variable, thus avoiding the loss of information.

Findings – The results provide evidence that individuals with a profile
of being vigilant about impulse decisions (focus on prevention), that
is, with greater self-control in their decisions, end up spending more
self-control energy than individuals who do not have this concern (focus
on promotion), resulting in higher impulse consumption.

Originality/value – The main contribution is a counterintuitive result
that individuals who should be better prepared to withstand impulse
consumption, with greater self-control, end up consuming more on
impulse because they expend more energy in an attempt to control
themselves.
Keywords
Chronic regulatory focus; Ego depletion; Impulse consumption.
DOI:
https://doi.org/10.7819/rbgn.v0i0.3954
Article Metrics
Metrics powered by PLOS ALM
Av. da Liberdade, 532 - São Paulo - SP Brasil Cep. 01502-001 Tel. 55 11 3272-2340

 The RBGN adopts the Creative Commons licens 
CC-BY Creative Commons Attribution 4.0
The RBGN has the financial support from Fundação Escola de Comércio Álvares Penteado - FECAP and development agencies Conselho Nacional de Desenvolvimento Científico e Tecnológico - CNPq and Coordenação de Aperfeiçoamento de Pessoal de Nível Superior – CAPES.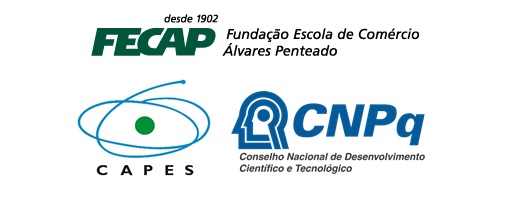 Desenvolvido por: