Impact of the Subprime Crisis in the Provision of Credit Risk of Major National Banks
Abstract
Financial institutions are directly exposed to the credit risk, that is, the risk of the borrower not fulfill with their obligations, paying their debts in its stated periods established previously. The banks predict this type of risk, including them in their balance-sheets. In 2006/2007 there was the impact of a new financial crisis that spread around the world, known as the crisis of subprime. The objective of this study is to analyze if the provisions for credit risk or liquidation increased the sprouting of the crisis of subprime in ten major national banks, chosen accordant to their total assets. To answer this question, the balance-sheets of each one of these banks in the period of 2005 to 2007 were analyzed. This research is characterized, as for its objectives, as descriptive and as for the procedures as documentary research. It is also characterized as having a qualitative approach. The results show that the crisis of subprime has caused little impact in the credit risk provision of the analyzed institutions. It was noticed a slight increase in the provision indicators at the peak of the crisis in 2006. These percentages were reduced in 2007, probably reflecting the economic stability of Brazil and the stagnation of the crisis of subprime in that year, at least in relation to in our country.
Key words: Banks. Credit risk. Subprime crisis.
Keywords
Banks. Credit risk. Subprime crisis.
DOI:
https://doi.org/10.7819/rbgn.v11i32.372
Article Metrics
Metrics powered by PLOS ALM
Av. da Liberdade, 532 - São Paulo - SP Brasil Cep. 01502-001 Tel. 55 11 3272-2340

 The RBGN adopts the Creative Commons licens 
CC-BY Creative Commons Attribution 4.0
The RBGN has the financial support from Fundação Escola de Comércio Álvares Penteado - FECAP and development agencies Conselho Nacional de Desenvolvimento Científico e Tecnológico - CNPq and Coordenação de Aperfeiçoamento de Pessoal de Nível Superior – CAPES.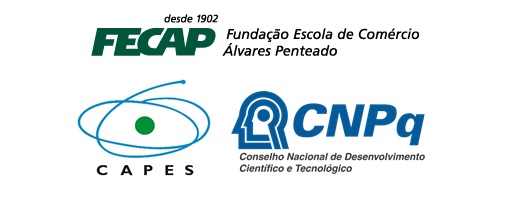 Desenvolvido por: