Critical success factors for Big Data adoption in the virtual retail: Magazine Luiza case study
Abstract
Purpose – The objective of this research was to identify critical success
factors for the adoption of Big Data in the virtual retail, through a case
study of Magazine Luiza. The use of Big Data, in this case, focused on
improving its system of recommendations for a better understanding
of consumer behavior.

Design/methodology/approach – The case study was done through
interviews, observation of the shopping recommendation system and
analyzes of institutional presentations of the Bob project. A semistructured
interview script was used in the interviews.

Findings – Based on the results, we outline some propositions related
to the opportunities and obstacles for the implementation of Big Data
in the virtual retail in Brazil. Some of these propositions are in line
with what literature, especially BI, has been discussing. However, they
still need to be discussed in the context of Big Data.

Originality/value – The main contribution of the research was the
identification of relevant factors to the adoption of Big Data that were
not considered as critical for the adoption of previous technologies.
Keywords
Big Data; Virtual retail; Case study; Magazine Luiza.
DOI:
https://doi.org/10.7819/rbgn.v20i1.3627
Article Metrics
Metrics powered by PLOS ALM
Av. da Liberdade, 532 - São Paulo - SP Brasil Cep. 01502-001 Tel. 55 11 3272-2340

 The RBGN adopts the Creative Commons licens 
CC-BY Creative Commons Attribution 4.0
The RBGN has the financial support from Fundação Escola de Comércio Álvares Penteado - FECAP and development agencies Conselho Nacional de Desenvolvimento Científico e Tecnológico - CNPq and Coordenação de Aperfeiçoamento de Pessoal de Nível Superior – CAPES.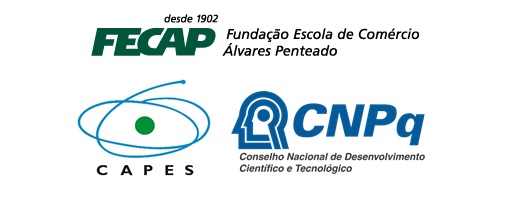 Desenvolvido por: