Variable Demand and Profitability in Service Companies: a case study in the information technology sector
Abstract
Managing a variable demand scenario is particularly challenging on services organizations because services companies usually have a major part of fixed costs. The article studies how a services organization manages its demand variability and its relation with the organization´s profitability. Moreover, the study searched for alternatives used to reduce the demand variability's impact on the profitability of the company. The research was based on a case study with a Brazilian services provider on information technology business. The study suggests that alternatives like using outsourced employees to cover demand peaks may bring benefits only on short term, reducing the profitability of the company on long term. Some options are revealed, like the internationalization of employees and the investment on developing its own workforce.
Key words: Variable Demand. Profitability. Technology.
Keywords
Variable demand. Profitability. Technology.
DOI:
https://doi.org/10.7819/rbgn.v11i33.346
Article Metrics
Metrics powered by PLOS ALM
Av. da Liberdade, 532 - São Paulo - SP Brasil Cep. 01502-001 Tel. 55 11 3272-2340

 The RBGN adopts the Creative Commons licens 
CC-BY Creative Commons Attribution 4.0
The RBGN has the financial support from Fundação Escola de Comércio Álvares Penteado - FECAP and development agencies Conselho Nacional de Desenvolvimento Científico e Tecnológico - CNPq and Coordenação de Aperfeiçoamento de Pessoal de Nível Superior – CAPES.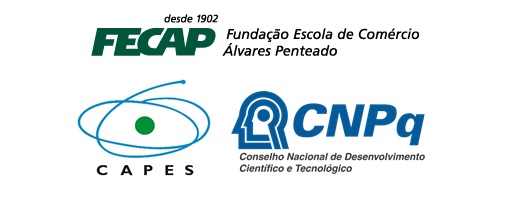 Desenvolvido por: