Evaluation of the Importance of Attributes in Customer Satisfaction with Supermarkets in the Mid-Valley Region of the Itajaí - SC
Abstract
In a dynamic atmosphere of competitiveness, customer satisfaction is a key factor in the long term success of a business relationship. From this perspective, the objective of the article was to evaluate the importance of attributes and customer satisfaction with supermarkets in the Mid-Valley region of the Itajaí/SC. Research methodology is characterized as descriptive, of the survey type, with a quantitative, cross section approach. The research instrument used was a questionnaire structured with open and closed questions, according to Lickert's scale. By means of this, the degree of importance of supermarket attributes and the level of customer satisfaction with them were verified. In regard to the importance of the attributes, cleaning, parking, safety and variety of products are the most important, while the attributes of purchase through the internet and taste samples are the least significant ones. The results of satisfaction point to the fact that the supermarkets Big and Angeloni presented a greater degree of satisfaction in relation to the general average in practically all of the attributes, while Bistek presented the smallest degree of satisfaction, only surpassing the average in regard to the attribute of store lighting.
Key-words: Importance of attributes. Customer satisfaction. Supermarkets.
Keywords
Importance of attributes. Customer satisfaction. Supermarkets.
DOI:
https://doi.org/10.7819/rbgn.v10i27.280
Article Metrics
Metrics powered by PLOS ALM
Av. da Liberdade, 532 - São Paulo - SP Brasil Cep. 01502-001 Tel. 55 11 3272-2340

 The RBGN adopts the Creative Commons licens 
CC-BY Creative Commons Attribution 4.0
The RBGN has the financial support from Fundação Escola de Comércio Álvares Penteado - FECAP and development agencies Conselho Nacional de Desenvolvimento Científico e Tecnológico - CNPq and Coordenação de Aperfeiçoamento de Pessoal de Nível Superior – CAPES.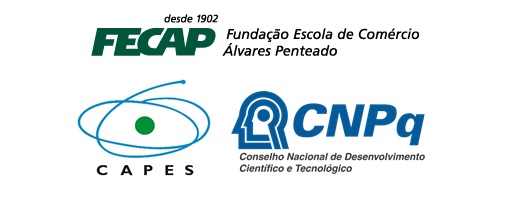 Desenvolvido por: