Determinants of Dividend Policy: evidence from Portugal
Abstract
Objective – The objective of this article is to identify the determinants of non-financial companies' dividend policy of the Portuguese capital market and contribute to resolve the divergence of determinants of the dividend policy existent in previous studies. 
Design/methodology/approach – To solve the problematic under study were tested several financial determinants, through the application of the method of multiple linear regressions to the non-financial listed companies on the Euronext Lisbon, between 1997 and 2011. 
Findings – The results suggest as main indicators for the Portuguese dividend policy the stability, the value of the market, the previous pay-out and the business dimension; which influence positively the amount of dividends distribute through the company. Therefore, the opportunities of growing and investment influence negatively the distribution of dividends. 
Practical implications –Identify the principal determinants of the dividend policy of the non-financial companies listed on the Portuguese capital markets - Euronext Lisbon and allow sustaining and improving the corporations and investors' decisions. 
Originality/value – This study opens up an opportunity to contribute to the understanding of the determinants of dividend policy of the listed corporations in the Lisbon Stock Exchange, aiming permeates greater scientific knowledge in the context of understanding the determinants of dividend puzzle policy and the existing divergences of several previous empirical studies.
Keywords
Dividend Policy, Euronext Lisbon, Cash Flow, Random Walk, Capital Markets.
DOI:
https://doi.org/10.7819/rbgn.v17i54.1943
Article Metrics
Metrics powered by PLOS ALM
Av. da Liberdade, 532 - São Paulo - SP Brasil Cep. 01502-001 Tel. 55 11 3272-2340

 The RBGN adopts the Creative Commons licens 
CC-BY Creative Commons Attribution 4.0
The RBGN has the financial support from Fundação Escola de Comércio Álvares Penteado - FECAP and development agencies Conselho Nacional de Desenvolvimento Científico e Tecnológico - CNPq and Coordenação de Aperfeiçoamento de Pessoal de Nível Superior – CAPES.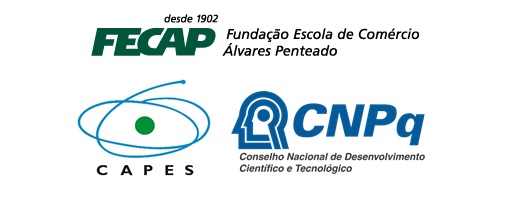 Desenvolvido por: