Impact of Information and Communication Technologies in International Negotiation Performance
Abstract
Objective – This article establishes relations between the level of importance of Information and Communication Technologies (ICT), the frequency of use of these tools, and the efficiency and efficacy achieved in the international negotiation processes.
Design/methodology/approach – A research study is carried out in 180 import and / or export firms in Medellin city, and the proposed relations are explained through a theoretical model. With the information obtained, correlation and comparative analysis of efficiency and efficacy indicators are made.
Findings – ICT are essential to perform international processes, therefore the increase in the importance level and frequency of use of these technologies allows perceiving better results about efficiency and efficacy increase.
Practical implications – Increasing the application of ICT to the international negotiation processes generates a reduction of cost and time in negotiation and an increase of international sale contract, however ICT must be complemented by other elements such as attitude, training and experience of the negotiator to obtain satisfactory results.
Originality/value – The article proposes an original model to study the effect of the importance level and frequency of use of ICT on the performance of international negotiation process.
Keywords
Information and communication technologies (ICT); International negotiation; Effectiveness; Enterprises.
DOI:
https://doi.org/10.7819/rbgn.v17i54.1901
Article Metrics
Metrics powered by PLOS ALM
Av. da Liberdade, 532 - São Paulo - SP Brasil Cep. 01502-001 Tel. 55 11 3272-2340

 The RBGN adopts the Creative Commons licens 
CC-BY Creative Commons Attribution 4.0
The RBGN has the financial support from Fundação Escola de Comércio Álvares Penteado - FECAP and development agencies Conselho Nacional de Desenvolvimento Científico e Tecnológico - CNPq and Coordenação de Aperfeiçoamento de Pessoal de Nível Superior – CAPES.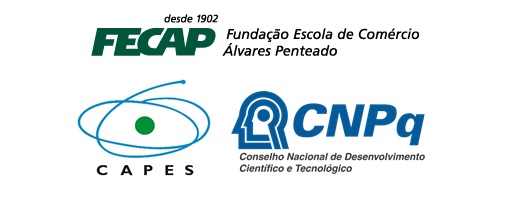 Desenvolvido por: