Analysis of CDM projects' potential benefits
Abstract
Objective – The main goal of this study is to identify and assess, within sustainability reports, information concerning potential carbon credits obtained through projects carried out under Clean Development Mechanism (CDM) assumptions, as well as to assess CDM project experts' perceptions of obstacles to entering carbon credit markets. 
Design/methodology/approach – exploratory, descriptive, bibliographical and documental research, and interviews.
Theoretical basis - Research was based on the concepts of sustainability, especially as to environmental responsibility (CSR); cost-benefit analysis was also considered, since selling carbon credits can be a way of mitigating the trade off between immediate shareholder satisfaction and investment in CSR.
Findings – The perceptions of representatives from carbon credit projects' certifying companies was examined by means of a series of interviews – concluding that savings in costs, business marketing and certifications are even greater motivators than carbon credits themselves. We estimated that, through energy efficiency, the projects discussed in 2011 sustainability reports would be capable of saving approximately 538 million reais in costs. In addition, 40 million reais, considering the rate of the euro and of securities on December 31, 2014, would be gained through the sale of carbon credits.
Practical implications – Thus, this research helps to demonstrate the significant potential for further financial gains that companies may obtain through energy efficiency and habitat restructuring, whether by taking advantage of CO2 reduction brought about by such projects, or by developing new projects that continue to benefit economy, society and the environment.
Keywords
Clean Development Mechanism. Corporate Sustainability Index. Carbon Efficient Index. Benefits.
DOI:
https://doi.org/10.7819/rbgn.v17i56.1900
Article Metrics
Metrics powered by PLOS ALM
Av. da Liberdade, 532 - São Paulo - SP Brasil Cep. 01502-001 Tel. 55 11 3272-2340

 The RBGN adopts the Creative Commons licens 
CC-BY Creative Commons Attribution 4.0
The RBGN has the financial support from Fundação Escola de Comércio Álvares Penteado - FECAP and development agencies Conselho Nacional de Desenvolvimento Científico e Tecnológico - CNPq and Coordenação de Aperfeiçoamento de Pessoal de Nível Superior – CAPES.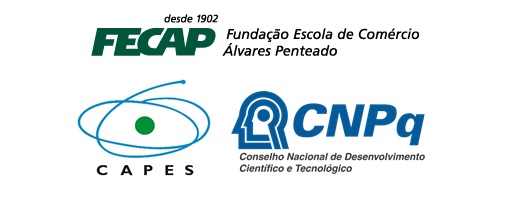 Desenvolvido por: