Competences and Performance of Retail Business: a study based on resource
Abstract
A range of studies has been focused on highlighting the relative weight of the firm resources, effects of the industry, year and the country on organizational performance. These studies indicate that almost invariably the effects of the firm are the factor of greater explanatory power to the variation in the performance. But there are rare surveys that seek to consider the relative weight of various resources and competences on any types of organizational results. Investigations of this kind are rare even in the area of retail. The objective of this research is to evaluate the influence of different functional competences of the retail clothing on the performance of small business. To achieve the purpose of the study, a survey was conducted involving 119 businesses in the sector of the retail clothing in Curitiba. In the data analysis the results of a multiple regression model that incorporated functional competences as independent variables and performance as a dependent variable placed in evidence the importance of functional competence management of human resources in explaining the differences in performance of the organizations being studied. Finally, possible explanations are given in relation to the results of the survey.
 Key words: Competences. Performance. Retail.
Keywords
Competences. Performance. Retail.
DOI:
https://doi.org/10.7819/rbgn.v11i32.164
Article Metrics
Metrics powered by PLOS ALM
Av. da Liberdade, 532 - São Paulo - SP Brasil Cep. 01502-001 Tel. 55 11 3272-2340

 The RBGN adopts the Creative Commons licens 
CC-BY Creative Commons Attribution 4.0
The RBGN has the financial support from Fundação Escola de Comércio Álvares Penteado - FECAP and development agencies Conselho Nacional de Desenvolvimento Científico e Tecnológico - CNPq and Coordenação de Aperfeiçoamento de Pessoal de Nível Superior – CAPES.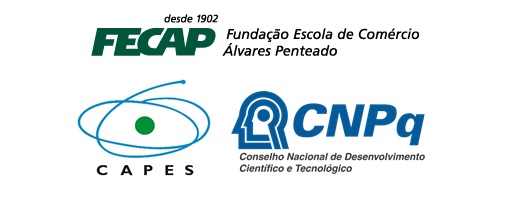 Desenvolvido por: