Female Entrepreneurship as Subject of Research
Abstract
This paper's main goal is to study the literature
produced about "female entrepreneurship", so as to
scrutinize and deepen scientific reasoning referring
to women entrepreneurs whilst investigating the
degree of theoretical consolidation this field of
knowledge has achieved. To this end, and from a
critical perspective, we assessed research published
in Brazilian and international journals from 1970
on, so as to offer a systematic review of the object in
focus. Despite the contributions given by previous
research – which does, after all, provide us with
relevant information and data concerning women
entrepreneurs –, most of it merely describes small
segments of the female entrepreneur population,
and does not advance in applying or developing
theories. Moreover, in most cases, research was
quantitative and empirical and attempted to draw
a "profile" of women entrepreneurs. Few studies
specifically carried out a theoretical analysis on the
topic "gender". Apparently, the main concern of
many of these studies was to focus on the sexual
structure of organizations and on its impact upon
business activities. Thus, it seems appropriate
to use new points-of-view to study the "female
entrepreneurship" phenomenon – or, at least, to
establish new ideas for investigation.
Keywords
Entrepreneurship. Gender. Women entrepreneur.
DOI:
https://doi.org/10.7819/rbgn.v16i51.1508
Article Metrics
Metrics powered by PLOS ALM
Av. da Liberdade, 532 - São Paulo - SP Brasil Cep. 01502-001 Tel. 55 11 3272-2340

 The RBGN adopts the Creative Commons licens 
CC-BY Creative Commons Attribution 4.0
The RBGN has the financial support from Fundação Escola de Comércio Álvares Penteado - FECAP and development agencies Conselho Nacional de Desenvolvimento Científico e Tecnológico - CNPq and Coordenação de Aperfeiçoamento de Pessoal de Nível Superior – CAPES.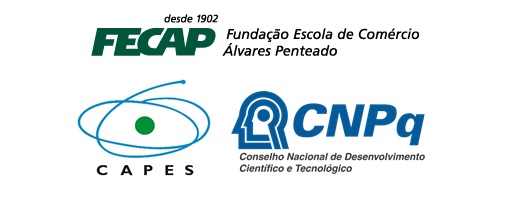 Desenvolvido por: