Efficiency Evaluation of Portuguese Hotels in the Algarve using Data Envelopment Analysis (DEA)
Abstract
Objective – To analyse the efficiency levels of company owners of four and five-star hotels in the Algarve in Portugal for the years 2005 to 2007. Variables with quantitative and monetary units were used corresponding to two different models applied. An analysis to the slacks and peers of companies was also performed.
Design/methodology/approach – Using data envelopment analysis (DEA) methodology to evaluate the efficiency of 28 hotels in the Portuguese Algarve.
Findings - Tourism has an importance universally recognized. This sector has an high economic, social, cultural and environmental impact level. Global destinations and greater competitiveness have turned efficiency into a major issue in the hotel industry nowadays. In Portugal, the Algarve is the region with more tourism (70%), and it is also the area that attracts more foreign demand. The application of frontier techniques to the hotel sector is still scarce in Portugal but innovating.
Practical implications – The results suggest that the model, which adopted inputs with monetary units, has higher levels of efficiency. High levels of inefficiency were found and the hotel best practices were identified. It was concluded that the efficiency differences of the results are related to the managerial practices, the use of weak infrastructure (low season), the seasonality and the institutional and contextual environment.
Keywords
DEA; Hospitality companies; Efficiency; Slacks; Peers.
DOI:
https://doi.org/10.7819/rbgn.v17i54.1375
Article Metrics
Metrics powered by PLOS ALM
Av. da Liberdade, 532 - São Paulo - SP Brasil Cep. 01502-001 Tel. 55 11 3272-2340

 The RBGN adopts the Creative Commons licens 
CC-BY Creative Commons Attribution 4.0
The RBGN has the financial support from Fundação Escola de Comércio Álvares Penteado - FECAP and development agencies Conselho Nacional de Desenvolvimento Científico e Tecnológico - CNPq and Coordenação de Aperfeiçoamento de Pessoal de Nível Superior – CAPES.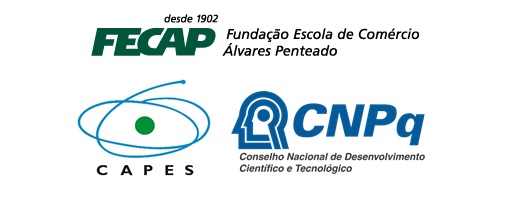 Desenvolvido por: