SPED – Public Digital Bookkeeping System: influence in the economic-financial results declared by companies
Abstract
By deploying the Public Digital Bookkeeping System (SPED), tax administration seeks to increase the subjective perception of risk between taxpayers and reduce the tax gap. The objective of this research is to verify whether the implementation of Accounting SPED had an influence on the economic and financial results declared by companies (gross revenue and net profit). The null hypothesis of the research - the lack of relationship between these variables - was tested through the regression model with panel data. The sample was selected from the 500 largest companies listed in the database Best and Biggest, by Exame Melhores e Maiores magazine. The data collected comprise financial statements of these companies on the calendar years 2004 to 2009. Regression models were estimated using random effects, with unbalanced panels. The Accounting SPED showed significance in all regression models of gross revenue and net profit, allowing the rejection of the null hypothesis of no relationship between these variables. Finally, according to the analysis models of tax evasion exposed in the literature review, considering that the Accounting SPED increases the effectiveness and efficiency of auditing mechanisms of the tax administration, an increase on the economic and financial results declared by companies of the sample was expected, which was confirmed in research.
Keywords
Economic and financial results. Tax administration. SPED. Panel data.
DOI:
https://doi.org/10.7819/rbgn.v15i48.1330
Article Metrics
Metrics powered by PLOS ALM
Av. da Liberdade, 532 - São Paulo - SP Brasil Cep. 01502-001 Tel. 55 11 3272-2340

 The RBGN adopts the Creative Commons licens 
CC-BY Creative Commons Attribution 4.0
The RBGN has the financial support from Fundação Escola de Comércio Álvares Penteado - FECAP and development agencies Conselho Nacional de Desenvolvimento Científico e Tecnológico - CNPq and Coordenação de Aperfeiçoamento de Pessoal de Nível Superior – CAPES.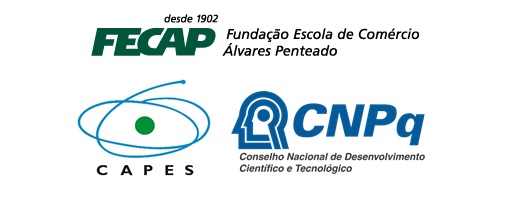 Desenvolvido por: