Service Retail Results Assessment from the Consumer's Point of View
Abstract
This study aims at assessing the connection between financial results and non-financial assessments from the consumer's point of view, considering Brazil's cellular phone context. According to consumer relationship theory, higher profits are to be expected from satisfied customers, from those who tend towards long-term use of company services. Therefore, non-financial assessments such as satisfaction, commitment, trust and loyalty were correlated to financial results, according to consumption information reported by consumers themselves. Altogether, 493 cases were investigated in a non-probabilistic sample of customers belonging four different mobile phone operators. The relationship quality assessment model was confirmed, although the expected connection between satisfaction, loyalty and financial results was not observed. Results obtained suggest sector-specific assessments, in which mobile phone user behavior is not revealed in a linear way. Findings suggest new perspectives for relationship quality analysis applied to customers within growing markets that harbor a wide range of offers amongst competitors.
Keywords
Relationship quality. Retail service. Financial result.
DOI:
https://doi.org/10.7819/rbgn.v15i46.1183
Article Metrics
Metrics powered by PLOS ALM
Av. da Liberdade, 532 - São Paulo - SP Brasil Cep. 01502-001 Tel. 55 11 3272-2340

 The RBGN adopts the Creative Commons licens 
CC-BY Creative Commons Attribution 4.0
The RBGN has the financial support from Fundação Escola de Comércio Álvares Penteado - FECAP and development agencies Conselho Nacional de Desenvolvimento Científico e Tecnológico - CNPq and Coordenação de Aperfeiçoamento de Pessoal de Nível Superior – CAPES.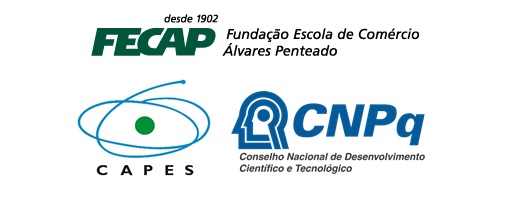 Desenvolvido por: