Service Innovation: the state of the art and a proposal of a research agenda
Abstract
The service sector has acquired a growing importance in every country economy, which has stimulated research in the field of service innovation, a new field in management studies. This text aimed to state a research agenda upon service innovation, based on an articulated discussion of the results of several articles that compose the state of the art of this concept. 73 empirical articles were analyzed, 33% of them exploring the innovation strategies and technology; 18% of the articles describe research on economic performance and enterprise productivity; 16% are related to antecedents and determinants of innovation; another 16% about network capacity development, alliances and collaboration among organizations; 9% of the articles explore service quality, innovation taxonomy, flexible systems and regional systems of innovation; and another 8% are related to themes such as intensive knowledge, research and development. The researches were concentrated in the Engineering & Technology and Hospitality Industries, which accounted for 31% and 24% of the texts, respectively. The remaining 45% of the articles referred to sectors such as Telecommunications, Health, Retail, Financial & Insurance and Public Services. The main gaps identified in these texts refer to the difficulties on measuring service innovation, besides the small number of researches on the public sector. At the end, a research agenda in the subject is presented, including the development of a scale for orientating the innovation and identifying the determining factors of the innovation in the public environment.
Key words: Innovation. Services. Service innovation.
Keywords
Innovation. Services. Service innovation.
DOI:
https://doi.org/10.7819/rbgn.v14i44.1140
Article Metrics
Metrics powered by PLOS ALM
Av. da Liberdade, 532 - São Paulo - SP Brasil Cep. 01502-001 Tel. 55 11 3272-2340

 The RBGN adopts the Creative Commons licens 
CC-BY Creative Commons Attribution 4.0
The RBGN has the financial support from Fundação Escola de Comércio Álvares Penteado - FECAP and development agencies Conselho Nacional de Desenvolvimento Científico e Tecnológico - CNPq and Coordenação de Aperfeiçoamento de Pessoal de Nível Superior – CAPES.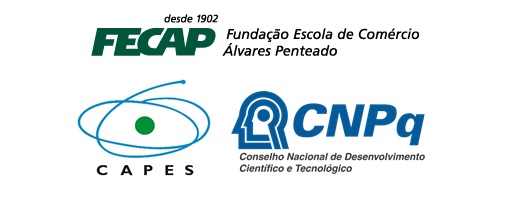 Desenvolvido por: