The effect of consumption motivation on the perception of gift store attributes in jewelry retail stores and its influence on repurchase intention
Abstract
Purpose – The study assesses the effect of hedonic and utilitarian motivations on the perception of atmosphere and service quality, on satisfaction, and on repurchase intention in a Brazilian retail chain of silver jewelers.
Design/methodology/approach – A mall-intercept survey of 160 consumers and a structural equation model analysis were conducted using the SmartPLS software. Also, the research data were subjected to partial least squares multigroup analysis (PLS-MGA).
Findings – In general, the store's display/layout and customer service significantly impacted the customer's satisfaction and repurchase intention. Utilitarian consumers showed greater satisfaction in stores with background music. Hedonic consumers showed a strong relationship between the store display/layout and the customer service, and also between satisfaction and repurchase intention, indicating that the satisfaction they encounter with the store's atmosphere and service leads to repurchase intention.
Originality/value – Hedonic and utilitarian consumers differ in the cognitive procedures that are activated while shopping. By offering a store atmosphere tailored to the customers' orientations and decisions, retailers can increase consumer satisfaction of both hedonic and utilitarian consumers. In theory, the study addresses consumer motivation theory within the retail atmosphere, specifically gift shops in the silver jewelry segment.
Keywords
Hedonic motivation. Utilitarian motivation. Store atmosphere. Gift store. Silver jewelry retail.
DOI:
https://doi.org/10.7819/rbgn.v21i5.4029
Article Metrics
Metrics powered by PLOS ALM
Av. da Liberdade, 532 - São Paulo - SP Brasil Cep. 01502-001 Tel. 55 11 3272-2340

 The RBGN adopts the Creative Commons licens 
CC-BY Creative Commons Attribution 4.0
The RBGN has the financial support from Fundação Escola de Comércio Álvares Penteado - FECAP and development agencies Conselho Nacional de Desenvolvimento Científico e Tecnológico - CNPq and Coordenação de Aperfeiçoamento de Pessoal de Nível Superior – CAPES.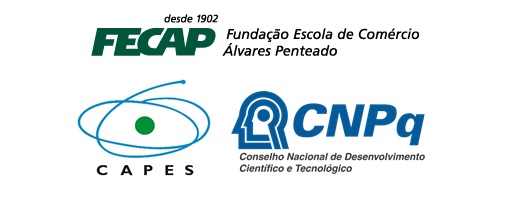 Desenvolvido por: