Brazil's COFINS Tax: An Empirical Study of the Change in the Calculation Rules on the Profits of Companies Listed on the BOVESPA and its Impact on Federal Tax Revenue
Abstract
This article investigates whether the alteration in the rules for calculating the COFINS tax has affected the profits of companies listed on the São Paulo Stock Exchange (BOVESPA), subdivided into 18 economic sectors. We have also studied the effects of this change on the revenue raised by COFINS and on overall federal tax revenues. The study has an explanatory nature and instrumental experimentation is theoretical and empirical, it makes use of regression analysis of time series and panel data with a confidence interval of 95% in the microeconomic level. In order to study macroeconomic we have used regression analysis based on time series data seasonally adjusted. The study is relevant because changes in tax rules can affect the transactions of sectors of the real economy and can be inefficient regarding the allocation of their additional costs. The statistical results show that for 7 of the 18 sectors investigated, the change in the COFINS calculation rules (by which the rate was increased but the tax was made non-cumulative, with offsetting debits and credits) had an effect on firms' profits. The statistical results also reveal there was a real increase in COFINS revenue and total federal tax revenue, indicating the economic inefficiency of this taxation model, unlike what has been stated by economic agents of the federal government.
Key words:
COFINS. Profits. Tax revenue.
Keywords
COFINS. Profits. Tax revenue.
DOI:
https://doi.org/10.7819/rbgn.v12i35.540
Article Metrics
Metrics powered by PLOS ALM
Av. da Liberdade, 532 - São Paulo - SP Brasil Cep. 01502-001 Tel. 55 11 3272-2340

 The RBGN adopts the Creative Commons licens 
CC-BY Creative Commons Attribution 4.0
The RBGN has the financial support from Fundação Escola de Comércio Álvares Penteado - FECAP and development agencies Conselho Nacional de Desenvolvimento Científico e Tecnológico - CNPq and Coordenação de Aperfeiçoamento de Pessoal de Nível Superior – CAPES.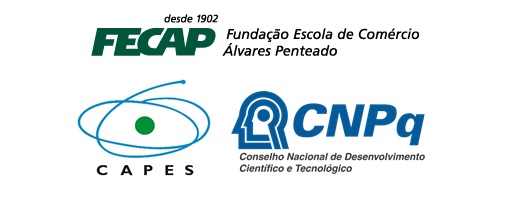 Desenvolvido por: