Customer Perception about Loyalty Programs in Agricultural Market: a case study
Abstract
This study discusses the use of loyalty programs and customer perception in agricultural market. The theoretical review includes relationship marketing, its objectives, dimensions and instruments, and loyalty programs. The method for the empirical part consisted on qualitative research, through a case study conducted at one of the largest crop protection chemical companies in Brazil. The case is representative once this company was pioneer in its segment in adopting the customer relationship management (CRM) approach to their clients. It has been a consensus that customer relationship is a tool to amplify the customer share. This is so, due the increasing competition generated by the entrance of generic products and the retaliation actions adopted by the multinational groups. The case study includes a market overview, a description of the company, its loyalty program, the image of the program from the customer's perspective, and the main results acquired with the CRM program. The study also presents some recommendations for companies that are pursuing strategies to increase their customer share through loyalty programs.
Key-words: Loyalty programs. Relationship marketing. Customer perception.
Keywords
Loyalty programs. Relationship marketing. Customer perception.
DOI:
https://doi.org/10.7819/rbgn.v10i28.339
Article Metrics
Metrics powered by PLOS ALM
Av. da Liberdade, 532 - São Paulo - SP Brasil Cep. 01502-001 Tel. 55 11 3272-2340

 The RBGN adopts the Creative Commons licens 
CC-BY Creative Commons Attribution 4.0
The RBGN has the financial support from Fundação Escola de Comércio Álvares Penteado - FECAP and development agencies Conselho Nacional de Desenvolvimento Científico e Tecnológico - CNPq and Coordenação de Aperfeiçoamento de Pessoal de Nível Superior – CAPES.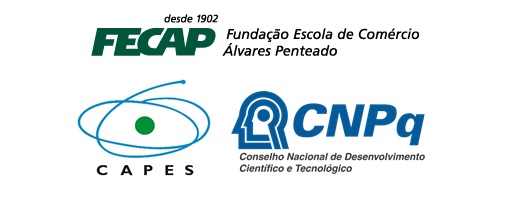 Desenvolvido por: